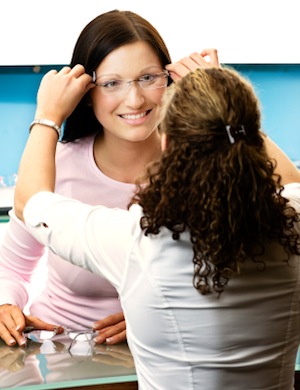 Linwood Optical is a full service optometry practice proudly serving Northern New Jersey for over 22 years.
Linwood Optical provides the highest level of vision care.  Our patients receive comprehensive care that includes everything from routine eye exams to the diagnosis and treatment of eye disease,to contact lens fittings and the latest in digital ophthalmic lenses.
Visit one of our two locations for one or more of the following services:
• Comprehensive Eye Exams
• Specialty Contact Lens Service
• Custom Prescription Eyewear
• Premium Lens Prescription
At Linwood Optical our approach to good visual health begins with an understanding of our patients general health. Many of our patients are unaware of how ones general health affects and impacts the health ones eyes.
Our experienced eye care professionals will perform and uniquely comprehensive eye exam and use the very latest technologies and diagnostic equipment to ensure a quality thorough exam.
Should vision correction be required, our staff will discuss the various options available from the latest in vision correction to traditional and premium eye wear and contacts lenses.
All eye exams will include:
Eye and general health history

Refraction

Binocular assessment

Glaucoma and cataract evaluation

Evaluation of systemic disease, including diabetes and hypertension

Routine contact lens services
Contact lenses offer freedom from wearing glasses and provide pristinely clear vision.
At Linwood Optical, we will first perform a comprehensive eye exam followed by a contact lens fitting at both of our Northern New Jersey locations. Our practice offers a wide assortment of contact lenses from traditional to really remarkable.
We offer:
Keratoconus lenses

Bifocal contact lenses

Toric contact lenses / Continuous wear Toric contact lenses

Multi-focal contact lenses

Fashion Contacts to change your eye color

Soft and Gas Permeable (hard) contacts

Single day disposable

UV-blocking contact lenses
For school-aged children, we recommend an eye exam every two years if no vision correction is required. Early eye exams also are important because children need the following basic skills related to good eyesight for learning:
Near vision

Distance vision

Eye movement skills

Binocular (two eyes) coordination

Focusing skills

Peripheral awareness

Hand-eye coordination
The American Academy of Pediatrics says:
"Vision disorders are the fourth most prevalent class of disability in the United States and the most prevalent handicapping conditions in childhood. Early vision screening in the medical home can lead to the detection of amblyopia (2-5%), strabismus (3-4%), and significant refractive error (15-20%), the most prevalent and significant vision disorders of preschool children. Early vision screening can lead to the detection, treatment, and prevention of many eye diseases. Children may need glasses for several reasons—some of which are different than for adults. Because a child's vision system is growing and developing, especially during the first 5-6 years of life, glasses may play an important role in insuring normal vision development
Call today to schedule your child(ren) eye exam. Annual exams and early screenings are an important part of overall good health.
We support ThinkAboutYourEyes.com® an not for profit organization dedicated to spreading the word about the importance of healthy eyes. We encourage you to visit their website to learn more.
Changing Lives One Set Of Lenses At A Time!
Patients and their doctors are learning, just how much prosthetic lenses can impact a person's life. In the hands of a qualified and skilled Optometrist (OD), these specialty contact lenses provide dramatic improvement to persons appearance.
Due to an injury, disease or hereditary factor, a patient's eye may appear differently than the other. A set of custom made and well fitted Prosthetic Lens can help to correct or improve the size, patterns, and color of one's natural eye. The results we've seen at our practice have been extremely successful!
This patient was so pleased, he has allow us to share his before and after photos.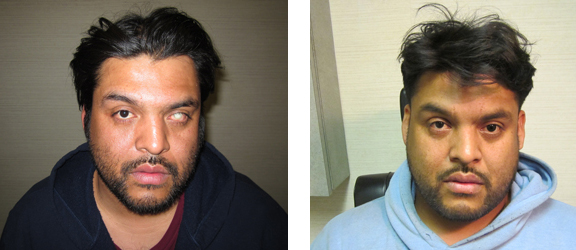 Call us for more information or schedule a consultation with our Optometrist.
Keratoconus, is a progressive disease whereby the
cornea becomes very irregular in shape. With this type of unusual corneal shape, eyeglasses and soft contact lenses don't fully correct a patients vision optimally. Our highly skilled and experienced Optometrists can properly fit patients for a custom-made lens that meets their exact needs.
Call us for more information or schedule a consultation with our Optometrist.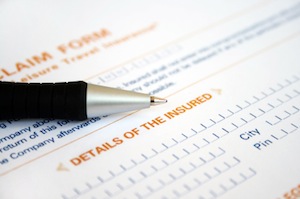 Dr. Paul Shahinian accepts the following insurance plans:
Oxford/United Healthcare

Aetna

Horizon Blue Cross/Blue Shield (PPO)

Medicare
Please note:
Insurance coverage is not guaranteed. Coverage is based on the type of individual/group/employer plan. Coverage varies by plan. Linwood will provide a detailed super bill for out of network providers.
Do you participate in a Flexible Spending Account (FSA) through your employer? Flex spending is program created by the U.S. Government that allows employees to pay for eligible out-of-pocket health care expenses by using pre-tax dollars. These pre-tax dollars are set aside in an account for use on medical care, eye exams, glasses and contact lenses. Linwood Optical provides detailed statements so that you can submit claims for reimbursement. For more information on Flexible Spending Plans, talk to your employer. Be sure to use your Flex Spending Dollars before the end of the year!